Hello Bracebridge and Gravenhurst Schools,
I would like to let you all know that our YWCA Muskoka youth programs are open for registration! They include:
In-person program for girls in grades 5-7 and grades 8-9 (Bracebridge location)
In-person for boys grades 5-7 (Bracebridge location)

A virtual program for girls grades 5-7
'No questions asked' subsidies available.
Please see the newsletter below for details and links.
Thanks,
Stacey Schat
Director of Youth Services
Pronoun: She, her, hers
YWCA Muskoka
Phone: (705)645-9827
Fax:(705)645-4804
Email: [email protected]
YWCA's Youth programs are back this year!
Join us for a live, in-person version of Boys Quest and Girlz Unplugged.
We will also be running a virtual Girlz Unplugged version.
Join us for games, activities and conversation, all with the goal of getting kids back to 'normal'. Experience the benefits of being part of a group and brush up on the social skills needed in group settings. Battle social isolation and anxiety by engaging and laughing together.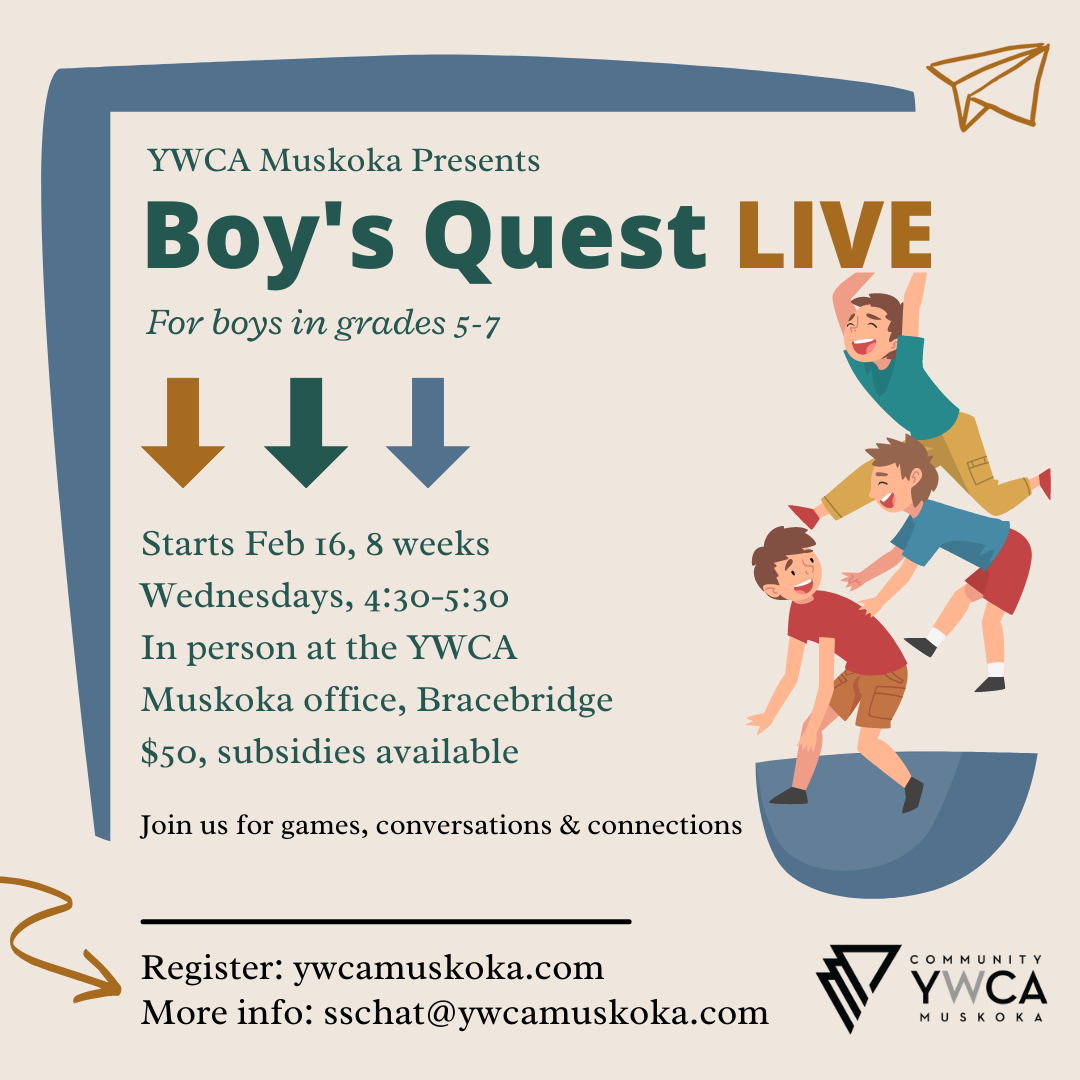 Copyright (C) 2022 The Community YWCA of Muskoka. All rights reserved.
You are receiving this email because you opted in via our website.
Our mailing address is:
The Community YWCA of Muskoka
205 Manitoba St Unit 4
Bracebridge, ON P1L 1S3
Canada
Want to change how you receive these emails?
You can update your preferences or unsubscribe